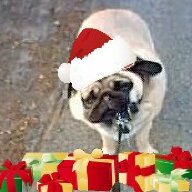 Joined

Oct 25, 2006
Messages

1,789
Hi I need some guidance/opinions.
I am throwing a shower for my sister that will be a Mad Hatter Tea party. On of the favors will be an individually wrapped tea bag that says "Take Me" on it (In keeping with the "drink me, eat me" theme). But I wanted the other favor to be slightly nice/useful (but inexpensive).
I thought a bookmark would be perfect because Alice and Wonderland is a book, and my sister loves reading and actaully uses random objects as bookmarks.
What do you think of these? Has anyone given or received one like this before? Does it actually look like it would be functional?
The other question I had was if anyone better with wording could tell me what I should write to go with the bookmark. I was thinking of something about "X and Y starting a new chapter in their lives." Anyone want to take a stab at that? I tried to find a quote about reading from the book, but couldn't find a good one. I wanted take them out of the box and attach it to a piece of paper with some sort of explanation written on it. Or should I leave them in the box?