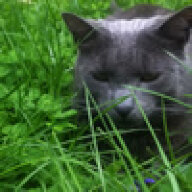 Joined

Mar 23, 2007
Messages

72
I had a heck of a time shopping for a dress to wear to an upcoming wedding, which will be held at a ritzy locale near the beach (not black tie though). I finally settled on the light gold dress below but would like to get some opinions:
1. Is this OK to wear to a wedding? Since white is a no-no, I'm paranoid that the color is too bridal (you can get a better view by zooming in at the link below)
2. How would you accessorize this dress? I have nude/light gold heels, which I like, but overall it seems somewhat blah. Some sort of clutch? A wrap sort of jacket thing? What color goes with gold?
Thanks, all! Fashion just isn't in my DNA but I know that many of you have an amazing sense of style.
http://shop.nordstrom.com/s/lauren-by-ralph-lauren-metallic-sheath-dress/3193706?cm_cat=datafeed&cm_ite=lauren_by_ralph_lauren_metallic_sheath_dress:371370&cm_pla=dresses:women:dress&cm_ven=Froogle&mr:referralID=NA&mr:trackingCode=48368CB9-5DDA-E011-8116-001517B1882A