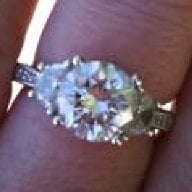 Joined

Jun 18, 2010
Messages

5,765
I'm finally going to have a real garden, and it's going to be in a climate where stuff will actually grow! Now that I'm in the PNW, I'm taking advantage of the climate and soil. I used a website to plan out my garden. The site autofills in the quantity per square. My garden will be a raised bed, 4'x8', so 32 squares all together.
Unless....you don't recommend square foot gardening? It seems easier to plan and keep things organized...
Also, in my diagram, the top row will be close to (or against) a fence.
My main concern is how stuff will grow and whether or not it will take over the square next to it. I tried to put viney stuff on the edges...
I'd appreciate any input!