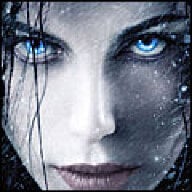 Joined

Mar 11, 2005
Messages

962
I've been trying to catch up, reading as many posts as I can. It seems folks are doing ok.

The past year has been pretty bad for me. I know around the time that I was getting excited to go to Germany and see my brother, life in general was ok. The marriage still sucked, but I was ok. I survived the flight and had a fantastic two weeks there. I don't remember how much detail I shared here, so forgive me if a repeat anything.

After coming back home, of course the husband was acting as if he missed me. I came back Oct. 30th, day before our anniversary. We went to dinner that evening and he talked about how he 'thought about things' while I was gone and knew that this so called marriage had to change. We actually had a good conversation for a change and I thought it would lead to some progress. Yes, my mistake. Looking back, he basically was saying all the right things to make sure he got some action on our anniversary. A week later, I asked him what issues had he seriously been thinking about while I was gone and all he could say was 'well, the cats can't dictate our lives anymore'. Nothing about our much bigger issues. Next few weeks was back and forth of either arguing or not really talking at all. I wound up not going to his sister and husband's house for the big family Chrstmas dinner. I just couldn't go and pretend to be happy. I took the almost 3 hour trip on the T and went out to eat with my mom and sisters.

Husband decided to call the therapist we had been seeing. We saw her in February 2010 after not seeing her for a few months. We talked about the fact that I had reached my limit. If the communication didn't improve and he didn't stop completely shutting me out emotionally, when I was financially able to leave I would do so. He said he didn't want me to leave and wanted things to get better. I didn't push the issue or put pressure on him to talk. About three weeks later, he asked if we should make another appointment. I asked why? Had we discussed anything from the last appoinment? Had he thought about what was talked about? He said no, not really. I said ok, I guess we really are just roommates now. He says I guess so. That was it. The next few months I just had to keep telling myself that it isn't going to get better and to just let it go. I promised myself to stop getting so angry about something I coudn't change.

In May my sister told me that my brother had a bout of pnuemonia. It was bad since he is a smoker. He didn't want to worry me so he didn't tell me he had been in the hospital the previous time I had talked to him. He was on the mend slowly and said he was feeling better. Things were ok until I got laid off in August while I was trying to renew my MT license. (the state issues them now in MA and the fee and number of hoops to jump through has gone up.) It took a while to get unemployment straightened out which sucked royally since I wasn't given any severance.

In September I got a phone call from one of my brother's friends about 1AM our time to tell me that he died. Long story short, my brother had left the hospital early, tried to go back to work too soon (he was a singer) and never fully recovered from the amount of fluid in his lungs. Since I was the only family member they had met, they called me. I get off the phone after a while and I can't describe the shock. Husband wakes up and asks what happened. I tell him and he says 'really?' And lays back down. I got nothing from him, no hug, no sorry. I was then up all night, then had to call my sisters in the morning and they had to tell my mother. Next few weeks was all the calls back and forth to his friends to coordinate having him cremated and having his ashes sent here. Finally had his burial ceremony at the military cemetary in Bourne. I know in my last post I said I was in a hospital setting for a while. I fell apart for a while. I felt so guilty. My brother had lived in Frankfurt since retiring from the military in 1992. So many times I could have gone to see him. I managed to fly to California and London, why not Germany? When I finally do it, he dies almost exactly a year later. I ended up in the hospital for alcohol poisining and kept me under care for seven weeks since apparently I was saying I was suicidal ( I don't remember any of this).

I know this has been long but I had to get it out. I'm unfortunately still living with husband since I can't afford to leave. We talk about little things on the news and have basic casual conversation but it's done. I've told him this. He responds by saying that's not what he wants. Whatever. I spent last year mourning the end of this marriage, so I'm not even mad anymore. I just need to plan for my life now and when i can leave I will. Not a great situation, never thought this is how life would be at 40, well in a week.

I thank you for reading all this, I had to share what's going on and why I vanished from the the site. Hopefully I will be able to keep in touch more.