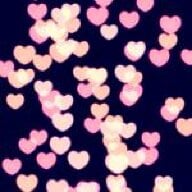 Joined

Nov 19, 2007
Messages

4,568
Hi - So what's the deal with hearing aids? My mother needs one (or possibly two, if the miracle ear place wasn't just setting us up for an up-sell.)

Her primary care referred her to one of those stores (this one happened to be Miracle Ear) where you can get a hearing test, and then they tell you what they recommend. As far as I can tell, there is not an independent doctor (audiologist) where you can just get a hearing test, but I haven't looked too far into this. Is that what we should be seeking?

So, we meet with the guy at Miracle Ear yesterday. We have to come back for the test, but he talked to us about hearing loss, explained why she would need two hearing aids (for balance, just because you have loss in one ear, doesn't mean you shouldn't optimize hearing in both ears, just like when you go to get glasses and you may have trouble with just one eye.) He kept pulling out flyers to promote his future sale, so I asked him, somewhat jokingly, where's the pricing? He told us he wouldn't give us pricing that day, wouldn't talk #s until her hearing was assessed. Uhm, what?

So, is this the type of place where people get their hearing aids? If we go to another similar place, I'm sure we'll get more salesmanship. How much do these things cost anyway? I'm guessing a lot since I noticed they offer financing. Any what's with hearing aids you can get through Amazon, etc?

Thanks so much!