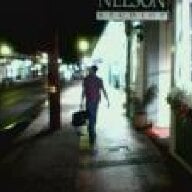 Joined

Dec 31, 2006
Messages

4,750
This thread was inspired by me FINALLY finding bread that doesn't have a ton of sugar and chemicals added to it and that I can feel good about eating.
Where has this bread been all my life?
http://www.mestemacher-gmbh.com/product-line/diet-and-fitness-breads/fitness-bread
Unless I'm missing something, that is a beautiful list of ingredients!
Plus, tons of fiber, and even some protein.
Granted - this bread is heavy - and it doesn't really toast no matter how high you set the toaster oven

but who cares? I love knowing I'm not consuming dextrose and all the other stuff I usually see in breads
Anyway - figured I'd share and hoping we can make a list of some other good stuff out there.
ETA: I do limit myself to 1 slice daily (it's a long slice, so it's actually roughly equal to 2 slices of the square bread we're used to) since 1 slice has 170 calories.