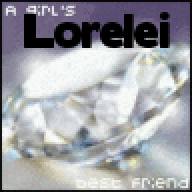 Joined

Apr 30, 2005
Messages

42,064
Happy new week all!
I am so happy, on Friday two of my barn swallows returned from migration. I look forward to their arrival every year and worry about them on their long journey. They become a huge part of our lives in the spring and summer, chirping away, chattering incessantly and swooping about. Then I have the pleasure of hearing the babies when they hatch and watching them learn to fly. So although I know the old saying ' one swallow doesn't make a spring,' I always feel spring is well and truly here once the first fly in! More should follow soon, usually they have all arrived by May so as they are on an amber alert for endangered species I am always happy if a good amount make it home.
But I digress! Now that most of us ( not poor Marcy obviously

) are having some better weather, it is an excellent time to mix things up a bit. So think about getting a walk in if the weather is fine instead of the gym, try a new sport such a tennis, volleyball and so on. Burk am I right that you are a volleyball coach? This can keep things interesting and enjoyable as it is so easy to get stuck in a rut doing the same old thing, so if the weather is better in your area and there are things you can do outside, then give it a try! If the gym is the only option then try a different machine to mix things up a bit. You can get many advantages in this, and it can work the muscles in a slightly different way which can help speed visible results
that we all crave!

Keep up the great work everyone, this thread is rockin'!!