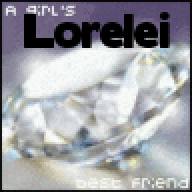 Joined

Apr 30, 2005
Messages

42,064
Happy new week all!
I am still plugging away, got another half hour treddy workout in this morning, so off to a good start. So for anyone who wants to, post your total workouts and times at the end of the week and lets see how we are doing!
I take inspiration this week from Marcy''s last post on how pleased she was to hear her doc say everything looked great for her vitals!




Even if we aren''t seeing or feeling much progress either with inches lost or a good reduction on the scales, it is worthwhile remembering the benefits we can''t see are very much in evidence. Every time you exercise you are boosting the metabolism, helping blood pressure, the entire cardiovascular system, bones and joints, flexibility and mental health. And there are a host of other benefits you get just from moderate exercise and trying to make healthy food choices even if you don''t workout.
So keep going everyone! Also make sure you are getting the most out of your exercise sessions by making them a bit challenging. I know it can be easy to just trot along like a well trained horse

<------ but it is so beneficial if you can push it a bit each time, this really helps increase fitness and burns even more calories.
Have a great week

And many congrats to PhoenixGirl on her news!!!