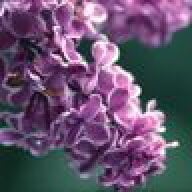 Joined

Apr 25, 2007
Messages

1,343
Have you found yourself wearing different jewelry pieces because of the current economic conditions?

After years of wearing nearly exclusively platinum (or silver-toned costume jewelry), I recently realized that I''ve been reaching for my gold (and gold-toned jewelry from Nordstrom and the like) in the last few months. For weddings and other formal events past, I would visit the vault to take out my (pretty darn blingy) diamond watch with the diamond band, but I''m just wearing a more simple gold watch this year. My diamond studs still get regular use, but the hoops haven''t come out of my safe other than for a trip to Vegas. Even my everyday RHR selections have been more subdued.

Has anyone else been noticing this phenomenon themselves? What types of pieces are you wearing more, and are there any pieces that you love that you find yourself (surprisingly) not wearing as often?