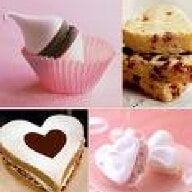 Joined

Feb 9, 2007
Messages

1,464
wow sorry im going crazy on the new topics........but this is a real rant and i need to vent...and i guess you guys keep saying this is a good place for that so here my rant it may be a bit long and names have been changed....so here it goes
i have a friend mina and she has this "boyfriend" slick...(trust me its a proper name) any who she claims to have been with him for 6ish year and i dont buy it...why you may ask well heres where it pisses me off...shes a sweet girl but to sweet this guys never really around hell be there one week and then the next theyre fighting and then he disappears for a week or so... and shes like " he needs time to think" and im always like you need to talk to him you need to try to fix things its not healthy for you guys to be like this." and shes like dont worry hell come back...funny thing is he does every few weeks or so..and its frustrating taht she claims to be in a relationship when they dont even go out tehy are never seen in public together...they keep to themselves kind of like theyre in hiding and i dont understand how some one can be ok with that...also her family and his are totally against this realtionship but she doesnt care..he actually got kicked out for a month becasue of her! tahts theyre issue what ever but the thing that pisses me off beyond belief is this....

when things are going good out of the blue... for her shes rubbing it in my face. she sits there and tells me all these things about how great things are and about how soon hes proposing and all these things but i try to ignore it! but it sometimes gets to the point where i dont wanna hear it...i hate when she rubs things in my face especially when its about tehm getting married....what i keep telling myself that itll be ok and i try comforting her but i dunno ....
help advise please...any one else ever had to deal with this?
shes also younger than i am!