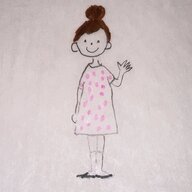 Joined

Feb 2, 2016
Messages

8,605
Thanks

@YadaYadaYada

Maybe the force of the blow dryer could harm them..I wouldn't want that to happen..
I would use the low setting if I was going to use this method.
However your brush idea is a good one, just use a soft natural bristle brush to gently knock the dust off. A feather duster might also work. Do they even make those anymore? Haven't seen one in years.