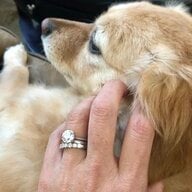 Joined

Mar 13, 2004
Messages

4,686
I'm so curious about its effectiveness?

I've always had a healthy appetitite, but stayed relatively slim due to an active lifestyle, and good genetics...but that's not the case anymore. I feel like my waistline is ballooning, and I blame it on aging and slower metabolism. Anyhoo, I've tried to train myself to eat less with no success, I always need a hearty big portion to feel full. I'm hoping that Sensa will really help suppress my appetite, and help me shrink my stretched out stomach.

I would love to hear any pros or cons....