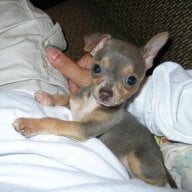 Joined

Dec 16, 2007
Messages

5,184
I heard about this only recently...apparently the powers that be (PETA & Humane Society) are trying to ban all nonnative animals from being bred, sold and owned in the United States.

.

While I am the first to openly admit I''m not a fan of reptiles...most of which that are considered pets aren''t native to the US...this ban includes not only creepy snakes but also ferrets, beta fish, gerbils, guinea pigs, even hamsters, plus many many more.

Does anyone know anything about this????