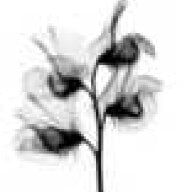 Joined

Oct 22, 2005
Messages

1,747
My dog kept "scooting" around everywhere and sometimes leaving a fishy smelling discharge where she sat or scooted. I took her to the vet today and they had to "express" her anal glands manually.

The vet said her left one was very full and we were lucky to have caught it b/c it could have resulted in an infection. Does anyone have to do this with thier dogs? The vet said sometimes people need to come monthly for it, and other times not that often.
Sorry if anyone is disgusted...I am too...just wanted to know if this is uncommon???



ick.