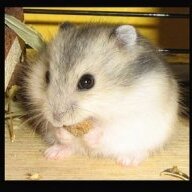 Joined

Dec 9, 2006
Messages

105
I think I may be pretty weird here. I know my guy is planning to propose and is ring shopping because a friend of mine let something slip. Since I know anyway now, my friend is asking for me to give input so she can go to him with the advice about what I want.
So... in the span of a couple of months, I''ve downgraded my non-existant future ring many, many times! Keep in mind, nothing has changed with our financial situation, no new problems/expenses have surfaced. I started out thinking a 1.5 carat rock would be just perfect. It would look large on my small fingers without being too big. I even thought sidestones would be great with that rock. Then.. I started thinking something in the 1.2 range would be better. When I started looking at prices for a 1.5 carat... I started imagining all the things we could buy if I could just knock 1K or 2K off the price. We could take an engagement vacation! We could buy a plasma TV for our new place! THEN... I started thinking that getting something in the 0.9-0.99 -ish range would be perfect... because it would look like a carat, which is considered a classic size that''s large without being showy... and save so much money because when you hit that magical 1.0 mark they charge a little more for it. I''ll spare you the rest of the details but basically I then went down to a three stone ring that''s 1.0 tcw and now am thinking of maybe a simple 5 stone or 7 stone band that''s 1.0 tcw for my engagement ring, and getting a small, delicate eternity band as my wedding ring. Just cause I like the look of stacked bands AND.. it would be so much bling without a high price tag!! I really don''t know what my problem is. I know that my boyfriend would get me whatever would make me happy (within reason of course!!) and we aren''t strapped for cash or in debt or anything like that. But I already think of our money as OUR money... and since we aren''t exactly millionaires, I''ve started fantasizing about what we could do with the rest of the ring money if I kept things simple. I''ve actually started looking up vacation deals and gazing at condos!!
Are homes and vacations my "bling"? Does anyone else suffer from diamond downgrade syndrome or am I alone here?