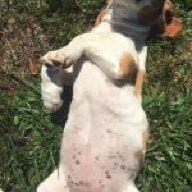 Joined

Dec 27, 2013
Messages

2,740
http://www.upi.com/Top_News/US/2016...dmitting-women/7261460658891/?spt=hs&or=tn_us
Harvard does not provide support to the Porcellian Club. Photo by Marcio Jose Bastos Silva/Shutterstock
CAMBRIDGE, Mass., April 14 (UPI) -- Inclusion of women in Harvard's all-male social club would increase the risk of sexual assault, according to the leader of the Porcellian Club.
The club, which is one of the university's most secretive social organizations, is among the all-male clubs at the Ivy school under pressure to admit women in an effort to promote gender equity and reduce the risk of campus sexual assault.
But Charles Storey, the graduate board president of the club, disagrees.
In a letter to the Harvard Crimson, he wrote, "Such McCarthyism is a dangerous road that would be a blow to academic freedom, the spirit of tolerance, and the long tradition of free association on campus."
He added, "Given our policies, we are mystified as to why the current administration feels that forcing our club to accept female members would reduce the incidence of sexual assault on campus. Forcing single gender organizations to accept members of the opposite sex could potentially increase, not decrease, the potential for sexual misconduct."
Storey said that sexual assault wasn't a problem at the Porcellian and that the club had become a "scapegoat." Because members could not be present in the clubhouse, they could not be victim of sexual assault, Storey said.
As news of his comment spread around campus Wednesday, Storney, who is president of the Harpoon Brewery in Boston, posted an apology on his company's website, "I chose my words poorly, and it came out all wrong."
The Porcellian Club includes notable alumni: President Theodore Roosevelt, Supreme Court Justice Oliver Wendell Holmes, Sen. Henry Cabot Lodge and the famed Winklevoss twins, Cameron and Tyler, who sued Mark Zuckerberg over the founding of Facebook.
The secretive club was founded in 1790.
In 1984, the university required its clubs to admit women. Then clubs broke official ties with Harvard and remain unrecognized by the university.
Harvard's dean, Rakesh Khurana, said in a statement, "the college has a responsibility to protect our values and our students' well-being, even in the face of perceived short-term challenges of changing the status quo."
Harvard has an undergraduate enrollment of 6,694, with a gender distribution of 52.8 percent male students and 47.2 percent female students. Its total enrollment is 19,929.