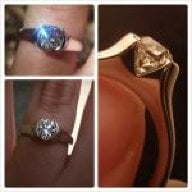 Joined

Oct 2, 2008
Messages

4,946
wakingdreams53|1383617493|3550543 said:

Oh Audball, that sounds so marvelous!! Congratulations yet again!

Even the hiccups didn't sound so bad!

Eagerly awaiting any pictures!
Thanks WD! You're right -- I hesitated to even say "things that went wrong", because while they weren't as planned, they were all just fine in the end!