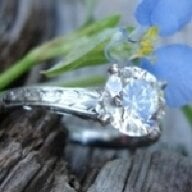 Joined

Feb 5, 2002
Messages

3,684
Awwww thanks Skippy for starting this thread! Love ya chica! So, does that make me the longest running non gemologist poster???
I love this place, I really do. It is so fun to help with photoshop projects and help and meet new friends. I doubt I''ll ever reach 10,000 posts but that is ok- I like to spend a lot of time on each post and tend to browse rather than comment

Lorelei- Thank sweetie pie (love the new avatar)!
tlh- I can''t quite believe it has been 7 years- must be something here that keepws me coming back

Kaleigh- Woooooo, you have been here a good little straight as well deary

Burk- thank you, I am guess that is your littlin'' in your avatar? ADORABLE
Italiahaircolor- So good to have you around here for honest hair advice! lol- remember DIY hair trial?
cbs101- lol, thanks
Monarch- Another long timer!
Tacori- Thanks, i''m not going ANYWHERE- I just get super busy with work and this whole Masters thing haha Tessa is getting BIG!
Linda-MOM- You know I love you! Thanks doll.
Strmdr- thank you
Michelle- I love looking at your pretties! Thank you.
Bee*- I have so enjoyed you in LIW and BIW
Bia- ha, there are a few that were here longer than me- Haven''t started yet, got me jumping thru hoops with drug tests etc
Mrs Salvo- time flies when your having fun!

Steel- Cheers
Dream Girl- Trying to catch up on General Hospital- It IS CRAZY RIGHT NOW! hahahah
Coati- thankya!
Sabine- Hey you, don''t get much time to post these days. You doing ok?
Lauren- thank you friend. Can''t wait to see you today.
Diamond Dana- thank you!
Diamond seeker- thank you, it was a very happy day- thanks again!
Deelight-

thanks!
Regular Guy- there are still some familiar faces old miner, rocdoc, garry, leonid, obviously it was not as busy as now but it was truly one on one consumer care. I used to have more posts but due to a broken engagement I had Leonid delete years 02-04 without really thinking about it first....oh well
mscushion, thanks
Joflier-

snlee- I remember you as well from back in the day
redrose- you can count on it!!