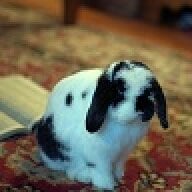 Joined

May 20, 2008
Messages

5,542
I've been thinking of getting some type of hair decoration rather than doing a veil. As much as my friends think a veil would look awesome, I'm just not a veil girl. My dress is a bit retro (it's the first one in this thread:
https://www.pricescope.com/community/threads/dress-pics.102353/
) and I think a cool hair pin would really stick with the style. Plus, I could wear it all night. I'm worried about spending money on a veil that I'll want to rip out right after the ceremony (and I'm worried about messing up my hair when I do take it off)
Anybody know good places to get hair pins? I can find a ton online, but I think I really need to see some in person to make a decision. I live in CT and can make it to NY occasionally to look.
Also, does anyone have any advice on which one to get? Like, should you stick to a certain size, do some look better than others in pics? There are just so many styles from really delicate to really over the top with feathers and flowers, I'm not sure how to find my style and pick something that will look awesome. Any suggestions are welcome!
ETA: If it helps, my hairstyle will be something kind of simple and a little retro, all up. I have very straight hair, so anything with curls is out (because I don't ever have curls in regular life, so I might as well stick with straight for my wedding).