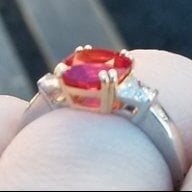 Joined

Nov 3, 2009
Messages

7,589
My stylist burned my hair.

Tried a new color and put me under a lamp, which had never been done before. Several days later, a mole on my head became inflamed. A dermatologist said that there was a chemical burn of the whole scalp, did a shave biopsy of the mole, which was benign, but I had to treat my scalp for a while
and missed my salon appointment.
I have problems with this salon, but it is the best in the area, and they use very good products. Would you ever get back to this stylist, or change and run a risk of getting another one who is worse (this is the first problem with this stylist in two years). Does it happen often?