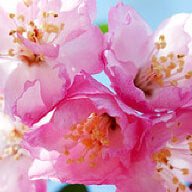 Joined

Nov 12, 2006
Messages

1,084
For those who have had thier wedding (and still come here to help out so so so wonderfully!!!), did the guests of your bridal party seem completley bored and alone for most of the day? I was the date of a best man before and boy I sure was bored and alone lol. I was happy to be there but it really was a quiet and looooonnnng day of not seeing my sweetie until the recpetion started (thank goodness they sat me at the head table with him!!).
****Warning, selfish bridezilla comments about to appear**********
Asside from the bridal party''s guests being bored, I''m quite honestly bummed that my bridesmaids will have other people there with them that will need to be entertained and take my sweet bridesmaid away from me?? (waaaaaaaaah

)
MOH: my sister. she has no bf right now but she told me she woudln''t bring anyone if she''s not 100% sure they would enjoy being alone all day long.
BM #2: "E". E is bringing her girlfriend whom I really like. But E told my sister that she is going to bring a third guest so that her girlfriend will have someone to hang out with while E is busy!
BM #3: "L". L lives accross the country and has very politely asked if she could bring a freind from work to make the traveling more fun and to help with expenses etc. That was absoultley fine with me and understandable.
BM #4: "J". J is 30 yrs old but has always been quite the "big sister".....meaning she always very kindly takes young kids under her wing and sort of becomes their big sister/friend. It''s a lovely quality. However, she wants to bring one of her "little sisters", I hear, to the wedding. And I''ve met this particular lil'' sister and she''s all of 16 now and she is not a very nice girl at all. I would not like her there to be honest.
BM #5: "R". R is easy because she is my brother''s date and my bro is a groomsmen for my future hubby so them two are perfect (in regards to my present rant). They will not be brinign anyone else because they''ll have each other
yay!!!
So, I''d like to tell E that, no, she may NOT bring a third guest (what is this a keg party where whomever can come?) and her request is so out there that I probably will not have a problem dealing with this issue. But how do I deal with J? If she doesn''t have a significant other, then I need to put "and guest" on her invite........but I don''t want her to bring a 16 yr old who is truly a little brat. C''mon! I can''t control her "and guest"! ............can I??? lol