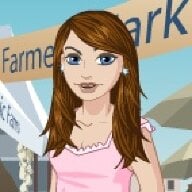 Joined

Feb 17, 2006
Messages

3,867
Warning: Rant Ahead!

My FMIL has been out of town since mid-December on multiple cruises, including a month in the Amazon! It was so nice to have the peace, the calm. But she got back on Saturday and wasted no time telling us how upset she is with us. Why? The Rehearsal dinner!

Our wedding is in my hometown, a thousand plus miles away from here, and her. The event itself is a Country Club evening wedding... read elegant and expensive. VERY expensive. Getting more expensive by the day. Mainly because my mom is inviting everybody she knows. My parents are paying for it with no qualms. They''re the ones that keep upping the budget. They aren''t asking for a cent from my FMIL.

FMIL told us she''d pay for the rehearsal dinner, since that was "traditional". FI and I, mindful that her financial situation isn''t quite that of my parents (all trips to the Amazon aside!) picked what is probably the most reasonable option in the whole area aside from Denny''s. We went for something authentic to the area, unique, special and fun, and completely laid-back since the wedding is the opposite. The fact that it happens to be approx. $10 a person is a total bonus. It''s a catfish place, down on a bayou in Arkansas. We try to go there everytime we''re in town, we love it, it''s special to us, its famous in that part of the world, and it has a huge banquet room. We had them put our date on the calendar last fall and they didn''t ask for a deposit or anything. I almost wish they had!

FMIL has started thinking about the RD and she is offended that she didn''t have the chance to pick the place. She''s never even been to my hometown! She''s going in April for the engagement party so somehow she thinks that will be when she picks the place. And she''s upset that we have a guest list of about 85-100 for the RD. The majority of which is family, the rest of which are the wedding party, out-of-town guests and close friends of the family that might as well be family. She wants us to cut it down so she can have it somewhere else. FI and I just went through the list and found that 85 was the MINIMUM number, there will be no cutting down, it''s not negotiable.

I''m just so annoyed that she thinks that she can find something that''s 1) better and 2) cheaper. Cheaper than $10 a person? for dinner? WHERE? She completely doesn''t respect that we picked this place for a reason... and actually, it was M''s idea... he''s told her that. She doesn''t care. M is fighting this battle with her... we will not have our RD at any chain or diner. If she won''t let us have it where we want, she won''t be hosting it. We didn''t ask for the money, she volunteered it. But for $1k, I''d rather not fight this battle!

GRRR!!!