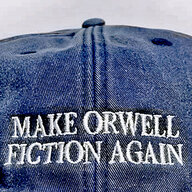 Joined

Apr 30, 2005
Messages

32,503
To skip his talking just fast forward to 6:00.
He plays a few moments of the first piece on each guitar.
Then on to the next piece.
Headphones or earbuds are best.
Here are the 5 guitars in the order he plays them:
1 HD28 custom (1996)
2 Martin D28S (Original 1971)
3 Martin D45V (2007)
4 Martin D41 Special (2004)
5 Martin D28 Authentic 1937 (2014)
(Your check is in the mail.
)
https://www.youtube.com/watch?v=vtFYj-m3r58
This video is particularly unique because it's professionally produce yet there is no agenda.
It's not an ad for the manufacturer, Martin.
It's not an ad for a vendor and none of these 5 guitars are for sale.
He owns them all, plays well, and records well.