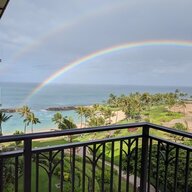 Joined

May 11, 2013
Messages

7,490
But sadly they had to paralyze on one side, 2 rhesus monkeys
I don't like testing on animals, but I hope that someday people with paralysis will walk again.. a dichotomy I guess ...
http://www.npr.org/sections/health-shots/2016/11/09/501029887/monkeys-regain-control-of-paralyzed-legs-with-help-of-an-implant
a snip:
"It seems the principles learned in rats are now translating into primates," says Collinger, who was not involved in the study. "And that gives more confidence that it might also translate into humans." But, she says, there are still some major hoops to jump through. For example, it's unclear if the technology would work long-term, or if it would support the balance and weight-bearing required with walking on two feet.
Researchers in the Swiss study agree.