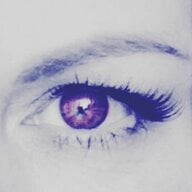 Joined

Dec 30, 2006
Messages

12,587
Hi everyone.
I am looking for some support

I have five children. Their ages are 17, 14, 10, 8 and 2. I have been a stay at home mum for a long time. I have occasionally worked part time near christmas or whatever to bring in extra money. My husband is being made redundant from his long term insurance job at the end of this month.
When we found out about Garys impending redundancy we had a really long discussion about what to do next. I don't know if anyone recalls this, but a little while ago I posted a thread about my son James maybe being autistic. He is still in the assessment stage and we don't know for sure whether he is or not....he is definitely displaying autistic 'behaviours'.
My feelings right now are that I have been a full time mum for 17 years and the thought of continuing to be a stay at home as a mother/carer for James if he is autistic really daunted me. I feel terribly gulity for feeling this way. I love him very very much but I feel that I have lost sight of who I am as a person. All I seem to be is a wife/mother/cleaning machine!
I have been offered a job working as a sales associate for an Optometrist store. I am really excited about being offered a job when I really don't have much experience of working. Its great that they are willing to give me this opportunity. My problem is that now the feelings of guilt are setting in. I feel like a terrible mother - that I am willing to leave James when he may really need me. Gary is an amazing daddy. He is patient and loves to be at home with the children. He is really excited about staying at home while I go to work. He feels that he has missed out on a lot of the important stuff where the kids are concerned as he worked very long hours. I know he wouldn't have agreed to be a stay at home parent if he didn't really want to.
Money wise we would be taking a drop in income. We can manage without the extra - it would be a case of looking at what we spend and adjusting it accordingly. Its more about me getting out there and having more in my life than just parenting.
I feel so upset right now. I have two weeks before I start work and its really hard thinking about leaving James. Am I a bad mother - should I not be considering going back to work just now? This is awful.
Sorry for such a long post.
Maisie