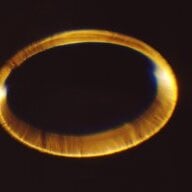 Joined

Feb 18, 2010
Messages

4,271
How many times has it happened to you? You are reading an interesting thread and come upon an abbreviation that you cannot decipher.
Sometimes a request in the thread in question yields a clarification. Some threads get so contentious that you dont want to bump the thread back up with your question. I invite all PSers to contribute their abbreviations and translations here in this thread as a resource to old and new forum members. As language is an evolving thing there will surely be new abbreviations emerging that none of us know. This thread is also meant to be a place where one can ask for a translation of a new (or new to you) abbreviation.

I would like to begin with:

CR, and the derivative CR'ing.