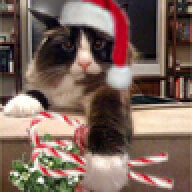 Joined

Jan 6, 2005
Messages

7,770
OK, so don''t laugh, but...I know NOTHING about children...

I need to help my DH buy gifts for the 1st birthday of our friends'' 1-year-old twin girls tomorrow, and I haven''t a clue what would be good to get. My DH feels bad we didn''t get something when they were born (long story), so we want to get them something nice for their 1st birthday which is coming up.

It has to be something that can be shipped pretty easily (or ordered online). I don''t have a specific budget in mind, but probably don''t want to spend a ton, although I''d really like to get them something really nice.

Any ideas??