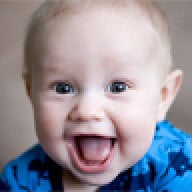 Joined

Jun 28, 2006
Messages

3,960
My mom, sister and I were all invited to the bridal shower of a girl I used to be friends with when we were younger. We''ve known eachother pretty much our whole lives as she used to live down the street from me and our moms were best friends up until the day her mom passed away suddenly last year. She and I grew apart at some point late in elementary school, but have always remained friendly.

I think I saw her once in college and she now lives in FL. Her wedding is going to be in FL, but her bridal shower is being thrown by her aunt and will be held in our hometown near Pittsburgh, PA. My mom and sister plan on attending the shower, but I have plans on that day and can''t make it in. I definitely can''t travel to FL for her wedding with everything I have going on this year (I really need more vacation days!)

I probably wouldn''t have sent a wedding gift if I wasn''t invited, but I assume now that since I''m invited to the shower I''m also invited to the wedding. Do I also need to send a shower gift?