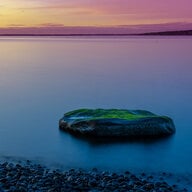 Joined

Jun 27, 2006
Messages

1,526
I just found out that my cousin delivered a healthy baby boy!

I''ve knitted him a little cardigan sweater as a gift, but I also wanted to give him a monetary gift as a contribution towards his future education. But I''m stumped as to the best way to do this. I was given stocks when I was born, which later turned into the downpayment on my first home, so I''m excited to be able to give him something that he will appreciate far in the future.

I could just write a check to the parents, but I''m afraid that it will end up getting unintentionally used on diapers and such. But I don''t have much to spare these days...budget maybe $100-150.

Savings bond? Investment? Other? Ideally, I''d like something that I could contribute to for birthdays and such, but I don''t want my name on the account or anything. I don''t know if that''s possible though.