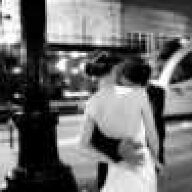 Joined

Aug 13, 2004
Messages

1,858
dear hubby decided to surprise me with an all inclusive package to puerto vallarta, which we have been talking about visiting for a long time. he is a very trusting person and handed over $700 dollars to an agency that came to his workplace and promised this great deal. as touched as i was by this generous and loving gesture, i am much less trusting and a WHOLE lot more jaded. i start looking into the company and calling them to try to ge info on our supposed trip. they start telling me that i can''t get any info until i mail in another $99 per person. after a lot of talk and not wanting to lose out on our non-refundable $700 or having hubby feel bad, and feeling time pressure to book a place cuz we are trying to coordinate the tip with another couple, against my better judgement i give in and mail the check. they tell me the resorts available, 3 supper crappy, one ok and one nice. then they tell me if i want to go to any of the non crappy ones, thats an extra 200-400 per person. then they tell me they won''t even tell me which is available until ALL my money is sent in. when i insist on hearing which ones are available before i send another check, the agent STARTS TO SCREAM AT ME ON THE PHONE



she won''t let me talk to a manager either. note that all this is after two weeks of leaving messages that aren''t returned, being on hold for hours, and being hung up on repeatedly because they are "having phone difficulties." AND with all these delay tactics we lost the flight deal and now tickets are double the cost they were last week which is an extra $400 now. hubby filed a complint with BBB (which btw they have a banner on their webpage that says BBB sucks, wonder why?
) and i called a stop payment on our check. so how much money did we lose?
$700 deposit + $400 extra cost of tickets now + $30 fee for stop payment on check = $1130;

emotional damage, stress, and very valuable time wasted not included.
can anyone beat that rip-off and make me feel slightly less stupid for letting us get swindled?

p.s. can i post the name of the company that ripped us off so ppl can know not to fall for it? i don''t want to break any rules