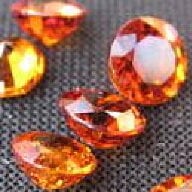 Joined

Apr 2, 2006
Messages

11,113
Last week our dear friend Harleigh suffered injuries to her right (and dominant) hand that are severe enough to interfere with many of her life functions -- including posting on Pricescope!

Apparently she was walking the now-85 pound rottweiller puppy that she and her husband recently rescued, when the dog bolted for some unknown reason. Trying to hold on to the leash, Harleigh suffered 3rd degree burns and severe lacerations to several fingers (as in cut to the bone in one case) and up to three of her fingers may require surgery. She expects to meet with the surgeon within the next week or so.
The injury to Harleigh''s hand is severe enough that she cannot use a keyboard or post anything on Pricescope! However, she called to explain why she wasn''t responding to my email, so I know that she can at least retrieve her email.
If anyone feels inclined to post PS dust or get better soon wishes for Harleigh, please do so. I can send her a link so she''ll know that we''re pulling for a complete recovery.
BTW her right hand suffered the most severe damage. Her lovely wedding ring was only damaged a bit... apparently there was some concern about swelling in her left hand due to abrasions, but they did not need to cut her rings off! Whew!
So -- Harleigh, I hope you find yourself in the hands of an excellent hand surgeon! Best wishes for a fast and thorough recovery!
And of course, loads of PS dust to you!