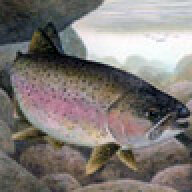 Joined

Dec 2, 2005
Messages

2,105
I boil my sponges for 5-8 mins. It doesn''t have the smell problem and I, like LK, don''t like using paper towels for environmental reasons.

FYI, I''ve read that bottled water in the US has 3X the bacterial content of tap water.

I try to clorox my cutting boards sometimes, but I use wooden boards bc they eventually trap and kill backteria anyway. Plastic ones are much more gross IMO.

Sinks get nasty as well..I bleach mine every other week or so.

Honestly, if you follow basic common sense it''s pretty hard to give yourself a food borne illness in the kitchen.

I''ve gotten three or four here---having NEVER had food poisoning before in my life. So, my advice is...if you wash your hands frequently and use TP, you''re probably OK.