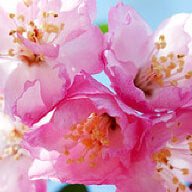 Joined

Nov 12, 2006
Messages

1,084
I just read some info on veils on the knot and discovered that while crystals capture (or is it refract?) light and thus can be sucessfully photographed looking sparky, rhinestones do not behave the same way and can very easily end up seeming like black dots in pictures!

Is this true or a way to increase the buying-of-veils-with-swarvoskis trend? Have your veils been photographed and looked sparkly (if they had rhinestones) or did they look like dark spots?

Come to think of it......I have two (very bad) pics of me in a Maggie gown that has swarvoskis on it and they did in fact sparkle in my pics so now I''m wondering if this is true.