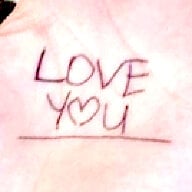 Joined

Sep 23, 2011
Messages

5,303
Helpppp! Now the cone isn't working!! My 9 year old Pekingese started giving himself hotspots about two years ago. First, it would be secondary to either fleas, knotted fur, or when it actually was too hot. So when the spot was blocked off, and ointment applied, it would heal and all was dandy until the next problem.

After I moved in with FI in September, we noticed he suddenly got a flea attack-- something he's never had. He had fleas SWIMMING in his fur. With daily removal sessions, twice weekly baths, and of course we always use FrontLine Plus, he's now back at baseline. During this period, he started to obsessively scratch and lick his back near his tail.

We've had to soft-cone him SO often that we're looking at 75% of the day! We only take it off when we are home with him to make sure he's not licking at his fur. He has NO evidence of fleas now, but he continues to eat away at his skin. I'm in tears. The poor guy HATES his cone but he's going to eat himself alive if we don't put it on. He moans and groans with it on and tries so hard to still reach that spot.

So AS the back heals, he has found an alternate spot. He now is eating alive his own belly/hind leg area. I've purchased a doggy onesie online to see if that barrier will at least help with the saliva/wet skin.


I've gone to two vets about it and they just said its behavioral. No evidence of dry skin, the fleas have cleared.. I mean, we can't physically be home with him all day when we're at work! And he just DOESNT do toys. Even if we are home, he's old so he just likes to sleep near us and continue his licking/scratching.

I've tried putting bitter sprays on, hot spot sprays on.. but it seems temporary. Like the taste deters him for a little while and he forgets.... Then tries again when the spray has faded and starts munching again.

I know we have MANY dog lovers here. Please advise? I've heard pekingese breed is notorious for eating themselves to death. Not literally, but yea. Hot spots.