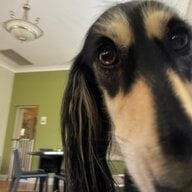 Joined

Jan 22, 2014
Messages

4,465
Too much doom and gloom.
DH is now a sulky teenager but when she was wee she was a total character.
Favourite moments
Age 2 as Daddy says time for a bath "Daddy, you are ruining my life".
Age 3 as we are driving in the car. "Mummy, when you're dead I'll be able to sit in the front won't I? And when Daddy's dead I can drive!
Age 3 at Childcare the toddlers were asked to draw theIr favourite animal. Apparently DD told off her friend "Don't you know, Unicorns are mythical creatures"
Age 3 re sharing "Why do I have to share my toys" which I replied "because it's nice and a good thing to do" which then led to mealtimes with her placing her vegetables onto our plates with a "I am sharing these with you" ... smile....
age 4 me questioning if her clothing choice as DD was wearing gum boots with a princess dress and a cowboy hat "This is my fashion, I don't like your pants but do I say anything to you?"
page 4 at the playground wanting and waiting for a turn on the swings "Hurry up, we don't have all day you know". And when an older boy arrived and tried to push in "Back off or I'll scream and cry and your mother will come over and take you home"
those were the days.
little munchkin.