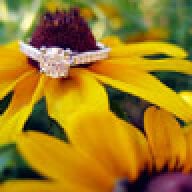 Joined

Nov 29, 2008
Messages

311
Hi, girls. I don''t know who else to talk to this about, so here I am.

Last night my boyfriend had a night out with a guy friend while I was working. I knew they were going to a movie, but I didn''t know what theatre or what time. I was wanting to know what time I could call him, so I shamefully admit that I logged into his online bank statement to see where he bought his ticket so that I could look up what time the movie they were seeing was playing that theatre. I know I should not have done this as it is invading his privacy. Serves me right I guess, because I found some alarming information.

I found out that they also went to this place called Twin Peaks, which is like a raunchy version of Hooters. He knows that I would not like him going there at ALL. However, if he were to call me and ask if it was okay if they went, I would have said it was fine.

To wrap things up, this morning I asked him what him and his friend did last night. He told me that they went to the movie and that was it. I asked if they did anything else. He said nope.

SOOO now I know that he is lying to my face. The fact that he went to Twin Peaks isn''t a big deal, but the fact that he is lying to me about it is! I know he isn''t telling me about it because he knows I would be upset, but It makes me wonder what else he lies about.

I''m faced with this problem now, becaue I am upset but I cannot tell him why. I know he''d be really mad if he knew that I logged into his account. Argh. I feel so stupid for putting myself in this situation.

Advice, anyone?

Thank you so much!