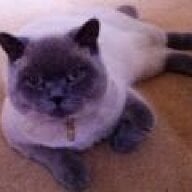 Joined

Jul 28, 2008
Messages

701
I am in the process of resetting my little oval and I wanted to blend two rings into one. I have a pretty good idea in my head of what I want - thread for this is here if you are interested
[URL='https://www.pricescope.com/community/threads/paging-pregcurious.164336/']https://www.pricescope.com/community/threads/paging-pregcurious.164336/
[/URL]
I went to a local jewellers and he had lots of really beautiful rings in a kind of polished wave design with stones bezel set into them and I thought Perfect! He and I will be right on the same page! So I called him and explained what I was hoping for, but when I got there and showed him the rings I liked and my rings (white gold - I wanted it unplated so that its that beautiful creamy colour - which a lot of the rings in his shop were and they were all made by him). He literally ignored everything I said and told me what he was really into at the moment which is really heavily textured yellow gold, with a white gold bezel cup on top of the ring holding the diamond.
He then said (despite the fact that I did tell him that I am keeping my original wedding ring) that instead of making one ring he would harvest all of the diamonds from my rings including my wedding ring and make three rings which would look fantastic stacked together. After lots of oh yesses and how lovelies he showed me a photo similar to the engagement ring he had decided to make me - it had a 1.5-2ct radiant diamond set into it which looked amazing but is completely incomparable to my 0.51 oval. That radiant would have looked incredible even if it was mounted with superglue onto the edge of a bale of hay.
He was a really nice guy, really chatty and clearly very passionate about his craft, his rings were lovely but it was the biggest and smoothest bulldozing I have ever received! - I even said at one point "hmm, the rough choppy texture is nice but what I really want is the lovely smooth texture you have on the inside of the ring all over my ring" I may as well have said "please disregard anything I am saying, my head is full of shaving foam". His prices were quite reasonable too, especially as he has decided that I am buying yellow gold and keeping my white gold for another day - which obviously with gold prices the way they are is madness!
The worst part though, is that now I have to ring him and tell him that I loved his ideas but they are not for me - any volounteers?