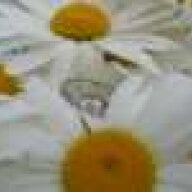 Joined

Jan 16, 2008
Messages

525
Hey all. I''d just like to run this situation by you guys for opinions. Here''s the bridesmaid dress situation. We are doing the "same color, different dress" thing for my girls. We have different heights, sizes, ages, preferences, so I thought that would make everyone feel their most beautiful for the wedding. I''d hate to have a 27 dresses situation going on with my family and friends. So, at first we were talking about knee length for everyone, but several ladies expressed concern with their legs showing (veins, etc) and I said, "well, that''s totally okay with me, you guys can wear floor length." I know for a fact that all five bridesmaids were present for the conversation, and four of them ordered beautiful floor length dresses. The fifth, which was the one that was probably the most opposed to the knee length idea, ended up ordering a lovely knee length dress. It would''ve been wonderful if we all could''ve tried on and ordered dresses at the same time and location, but it didn''t work out that way. We were in different locations and it never worked to get all six of us together. Here are the areas where I would like opinions or suggestions:

1. Should I somehow let her know that the other girls are wearing floor length, in case there was a misunderstanding and she didn''t want to be the only one in knee length? Should I discretely say, "I love your dress! Would you like to see what the other girls chose?"
2. I''d offer to pay for a floor length dress if she wanted to switch, since hers is already paid and ordered.
3. If things stay as they currently are (four floor length dresses and one knee length) would it look better to have the bridesmaids and groomsmen scattered at the front of the church? Would that make it less like my one dear friend is sticking out with her long legs showing?

Anybody else have this combo with their girls? I''m not really concerned about it...they are ALL lovely dresses and the same color and all the ladies are different shapes and sizes anyway, so I''m not going for the uniformity look. I''d just like suggestions on if/how I should approach my friend and what the best way to stand in the church and pictures would be. Thanks so much!