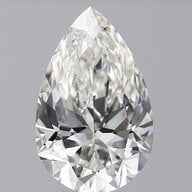 Joined

Feb 8, 2003
Messages

5,565
I realize that this probably doesn''t affect those who don''t live in the New York metropolitan area (unless you were an on-line shopper), but yesterday Fortunoff closed it''s 57th St. at Fifth Ave. Manhattan store, and today the company filed Chapter 22. All of their employees were formally given 90 days notice today before lunch. Although their holding company is looking for another buyer, they''re not holding out too much hope of finding one because of the recession and management is said to be already planning their liquidation sales.

I know this sounds crazy, but when the news of Fortunoff''s imminent demise sunk into my brain this afternoon, I felt like someone in my family died. My family always shopped at Fortunoff. My first trip to their fledgling store in Brooklyn was with my parents when I was around four or maybe five years old. I''ve been shopping at their Westbury store since it opened, in fact I''m there once a month with my girlfriends. Half of everything I own, both jewelry and household things are from Fortunoff. Everywhere I look in my house is - Fortunoff! I just can''t imagine this happening. I feel like someone cut off my left arm, but I haven''t realized it''s missing yet.
I just realized that I have a lot of people to say good-bye to there......