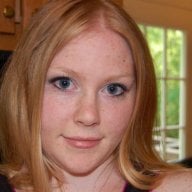 Joined

Feb 10, 2006
Messages

1,751
I need to find a formal dress for a weekend with a friend of mine. His frat house has a formal weekend and they go someplace each year to a different place. So I need to find a formal dress and I have no idea where to look. Its gatta be sexy but yet still classy...and leave a little to the imagination...lol...this is the first guy I have liked since the break-up and I wanna feel sexy and hot but not trashy either....any ideas??
I am usually about a size 9 or 10 and have a large bust.

..so its hard to find dresses that fit well.
I have a booty too so that doesnt help....