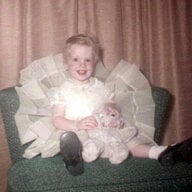 Joined

Jul 17, 2008
Messages

13,071
Knowing that I put a warning I KNOW Kenny and DF will read this thread, so, I am not asking preference or personal information, just opinion.
Sometimes when you need surgery, your nether regions get exposed in the OR. Or at the gyro. Growing up in the Neanderthal age all we had was the bush. ( you know what I mean) do you think someone over 40 is more likely smooth, trimmed or natural? You don't want someone to think OMG that's disgusting! Neither do you want them to think WTF is she doing there???

I just want to know what you think is most common in our age? I am self conscious (not saying which way) when this comes up.