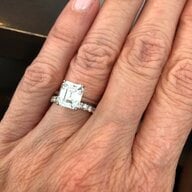 Joined

Feb 12, 2011
Messages

4,707
While I didn't follow the Troy Davis case I have been following the murders of the Petit Family in CT. This crime is so unspeakable. As a mother it makes my soul shudder to think of what that mother and her daugthers went through before these horrible deaths.
I know there were some VERY strong opponents to the Death Penalty in the post about they Troy Davis execution. The thread is still very much alive... and lit up with both sides...
So my question is..

when you have a confession of a crime so unspeakable...should the punishment fit the crime?
http://www.foxnews.com/us/2011/09/22/judge-denies-mistrial-in-conn-home-invasion-trial/
I often find myself unsure in trials where details are questioned... in this case.. I find very little to hesitate over. I am glad I am not on the jury.... I feel just hearing the confession would end my ability to be balance... I would be ready to vote...