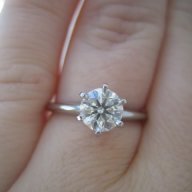 Joined

Apr 3, 2006
Messages

84
Anyone do their own? If so, would you characterize that as a good idea or a bad one?
I''ve been looking at
www.freshroses.com
, and it seems that if I ordered flowers from them and arranged them myself (with some willing helpers), I could do everything (church, bouquets, bouts, corsages, reception) for around $750. Too good to be true? Is this going to be a much larger undertaking than I realize? Right now it seems like it would be fun, but I''m wondering if it''ll seem like an enormous chore the Thursday before my Saturday wedding.
If you have a Monday morning quarterback perspective on this, I''d love to hear about your experience.