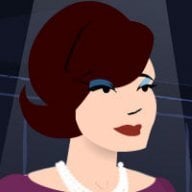 Joined

Jan 28, 2008
Messages

2,700
So, say you have a young child in your family who''s not
really
old enough to be a flower girl. But her parents insisted that she would do a great job, and basically forced their way into having their child be a part of your wedding. But say you''re still worried (read: certain) that the kid''s not going to be able to walk down the aisle by herself, at least not without a lot of drama & coaxing. What would you do?
Would you insist the parents hold the child''s hand all the way down the aisle?
Would you just let the kid try to make it on her own, figuring she''ll probably get scared and cry, and her grandmother will come rescue her?
Other?

Thanks!!