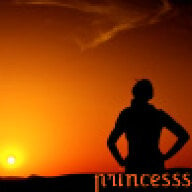 Joined

Mar 18, 2007
Messages

8,035
So I''m a long-time lurker but brand-new poster and I need some help.

My boyfriend and I are going to his cousin''s wedding this summer. We''re both 20 (will be 21 at the wedding) and while very in love, are waiting to make any big decisions. We have talked about it and want to be out of college, working, and making sure we can run our own lives (balance work, relationship, personal goals, and transitioning from school to the big bad real world) before we make any huge decision regarding our relationship. We''ve been together for 2 years, and it''s known through their family''s grapevine that we''re serious. (We even got our own invitation to the wedding, with both our names on it. I wasn''t even reduced to a "plus 1"!) Our typical "Psh, we''re 20!" reply to marriage questions won''t quite cut it, as his 22 year-old cousin is getting married to his college girlfriend in November.

So....what do I say? Marriage/engagement fever is starting to hit his family and I don''t know how to politely make that question go away. I don''t feel like going into complex answers since all we''ve ever told anybody is "We''re 20. Let''s see what happens after school," and I don''t feel like just because we''re at a wedding, we should have to give out more details.

Also....if anybody has a good tip about finding a reasonably priced formal dress (the invitation said "Black Tie Optional" which I assume means BF''s in a nice suit and I wear a formal dress) I''d appriciate it. I have until mid-summer, and plan on losing weight, but ideas of where to start looking would be appriciated.