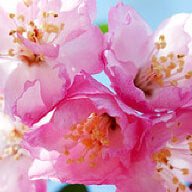 Joined

Nov 12, 2006
Messages

1,084
Hello all~

My beloved and I are having a bit of a....er....strained.....couple of days. I''d like him to be more involved and it seems he''s just too busy to be involved at all. We''ve tried the whole dividing up tasks thing but he never seems to remember to actually do his part so I end up doing it anyway. I''ve even tried leaving him completely alone about the wedding planning and just presenting him with 2 or 3 options so he can make comments and maybe a final decision but he seems to simply find the fault in the 3 options instead of actually deciding between them. It''s getting very frustrating as I feel quite deflated after doing all the research and putting in all the time to offer the options only to have them critiqued unfavorably.

I''ve talked to him about this and I''ve given him pretty much the same "arguement" you''ve just read above, but I''m still not getting the outcome I desire. What do I desire? Well, I am very okay with him not being quite the wedding planner that I am......I''m happy to do most of this research and "work", but I would love for him to show more.....I guess it would........interest. Perhaps an idea from him that is original that I haven''t "fed" to him yet? Or bring up how we might organize the rehearsal dinner etc. Just something that comes from HIM first. And at the very least....I''d love for him to be happy I''ve done all the leg work and really consider the options I''ve come up with ......and really take the time to consider them so we can make the final decision together.

Is it a pipe dream to expect him to be this way when it comes to wedding planning? Should I simply stop giving him these options and just make the decisions myself? He and I are paying for this wedding together so I figure if his money is on the table, he''d be more interested in how his half of the money is spent........but it seems like he''d prefer me to just make these decisions without his say so. (although, when I ask him if this is how he''d prefer it, he of course confuses me by saying he really does want a say in things!!! aaarrrggghhhh)

Any advice (preferably from those who''ve been through this)????