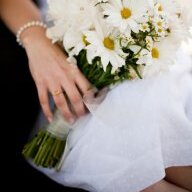 Joined

Mar 11, 2016
Messages

94
Long-time lurker here.
I find myself setting very small self-imposed and arbitrary limits on what I can spend on a 10 year anniversary diamond ring/upgrade. As in, ~.5ct. Small enough that finding a setting I like to accommodate such a small stone becomes an impediment and frustration. I look at some lovely 1ct diamonds and settings, and think that I would not be comfortable wearing such a large stone. But why? A 1ct diamond would not be out of place or ostentatious among our friends. We can afford a bigger budget without suffering/sacrificing for it or neglecting responsibilities. Expanding my self-imposed budget would release me from setting restrictions and let me get what I really want.
I tell myself it's because I have a simple, under-stated style, and anything larger than ~.5ct has no place in my lifestyle. I wear clothes from Old Navy and Target, drive a CRV, and live in a fixer-upper home. But is it really because of my style, or is it because I feel like I don't deserve it?
Does anyone else struggle with this? "Allowing" yourself to have something expensive that serves no functional purpose and would be considered frivolous by many, including yourself?
I want to stay true to myself, but am beginning to wonder if allowing myself a larger stone would be a good exercise in recognizing my self-worth.
Would I look at a larger stone and think, "Wow I really sold myself out and regret spending this much, I feel ridiculous wearing this gigantic thing." Or, "Wow this is so lovely and I deserved this shiny indulgence after many years of struggle."