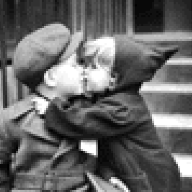 Joined

Aug 25, 2006
Messages

159
So... my bf keeps reassuring me that he wants to get married in August and that I will have enough time for booking.

ANY WAYS, I have been doing some background searching and researching and got into a conversation with a lady at work about an inn in my area, where her daughter works. She said she would check with her daughter to see the cost of receptions at this inn.

WELL, at lunch, I am sitting there with my mom, my mom''s best friend, and a few other ladies that I have grown up with... This lady makes a comment about the price of the inn, which is out of my budget. My mom''s best friend states, "I don''t see a ring yet", followed by one of the ladies that stated, " Don''t pay anything until you have a proposal."

I just wanted to scream and say, "I know! Do I look like a COMPLETE idiot?" I come from a conversative Christian background where you aren''t engaged until the guy ask the girl and there is some form of ring. It is like they don''t "trust" guys when they say stuff.... any ways, I just feel like an idiot because all of these people think I am "crazy" because they think I am planning this wedding with no proposal and so forth. When an reality, I am just researching.

Maybe I just need to forget about an August wedding and focus on something else until some form of proposal occurs.