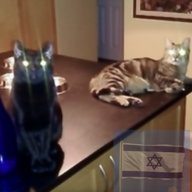 Joined

Jun 8, 2008
Messages

52,207
Just watched a riveting documentary on Netflix called
Fed Up
.
http://www.netflix.com/search/fed%20up?jbv=70299287&jbp=0&jbr=0
It is shocking what our US government has done to the people in this country and most specifically our children. Politicians and our government have changed World Health Organization reports, USDA recommendations and the McGovern report all because of pressure from the food corporations in the name of the almighty dollar. Thereby compromising (to no small degree) the health of our nation. Our children and future generations. There is an obesity epidemic in the country (and rapidly growing pun intended throughout the world) and our government and big food business is to blame.
Our government has been hiding the facts so the money keeps the big food business rich and money in their pockets as well. Our government pressured by the food corporations threatened the WHO that money would be withheld if they published their sugar recommendations (i.e. no more than 10% of calories should come from sugar) and so that was changed to 25% sugar from the RDA. Now if you look on food labels the RDA for sugar is blank.
It was a riveting documentary and just horrifying knowing that yes our government has been complicit in this coverup and thereby causing the biggest obesity epidemic ever. It is shown that this epidemic is worse than the health ramifications from smoking and that the obesity epidemic today is the new tobacco problem from decades ago. Sugary processed food>tobacco poison.
Michelle Obama tried in the beginning of her "let's move" campaign but even she had to bow to the pressure of the big food companies and stopped focusing on making food the villain and started emphasizing exercise over the food changes. The problem is exercise cannot counteract enough the poison that is sugar. Sugar is addictive and is toxic and is accelerating the costs of our health care at an alarming rate. She tried but she failed all because of the huge power the food corporations have.
Where does the line get drawn re free marketplace and pushing toxic addictive sugar filled foods onto our young people? It might not be the government's place to intrude into our eating habits (up for debate) but it is NOT their right to exploit people (children!) either. This is costing us the health of our people at the very least and costing us our future well being.
PSers are a smart bunch and probably already know that processed foods, sugary foods are bad for us and that cooking our own meals are a much healthier option but so many other people don't get it. This documentary shows elements I didn't know about the government and past and current administrations roles re the whole obesity epidemic and why we are where we are today.