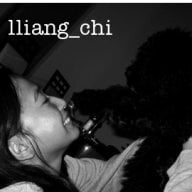 Joined

Mar 13, 2008
Messages

3,740
Rod, Hugs my friend! I also had a rough January, my MIL was in a car accident. Has been hospitalized since (now her 6th week). But my thoughts are for you, Charlie & your dad. Hugs.
Marcy you and Marty sound like the best married couple ever!! Ouch about his hand though!!! Hope it gets better.
Deegee, so funny that you're collecting boots. I'm a "collector" too. My husband shakes his head but I have a perfectly good use for all of them and I could defiintely justify buying two more... Except i"m running out of closet room.
Working out has been 50/50 for me. I got three or four days a week, then take two weeks off then go again. But I've been getting much better at not snacking.
DH and I will be TTC next month hopefully, so I've been on the FHH threads.
Nice checking in with you ladies
ETA: painted most of the trim and doors for my office & living room. MAN! are my legs sore! funny how home DIY projects are such a work out right?